Prom is a great opportunity to express your personal style. But, it can be tricky, how to your take your normal t-shirt and jeans style, and take up to Prom worthy? You want to be true to who you are, but also glamorous for prom night. Star Blake Lively embraces her California girl waves and natural make up all the time. She usually looks
like this
: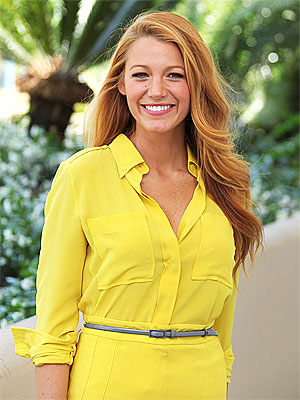 Photo: People Magazine
But, she has mastered how to go from casual to glam on the red carpet, while keeping her personal style. Here she is at the
premiere of Savages
. She keeps the waves, just makes them more polished, and adds a sexy red lip while keeping the eye make up soft.
Photo: JustJared
So, what is your style?
By the way, we LOVE Blake's dress here.
Photo: JustJared
Here's how you can get the look for prom. Try
2013 Jovani Prom 171617!
2013 Jovani Prom 171617